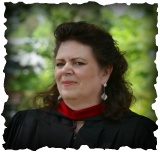 I am happy to announce the creation of my formation group,
Subversive Light
. Subversive Light offers individual spiritual companionship, group discernment opportunities, and retreats for church groups or other gatherings of seekers. Some of our recent offerings have included a day long retreat for women, talking about the role of friendship in a life of faith, and an all-day storytelling workshop, using the methodologies of the
Life Stories Institute
to build relationships and listening skills.
Because your journey of formation is a personal one, we can design a program or a service to help you. Check back soon to find more information about classes in faith formation and personal coaching available for churches, groups and individuals. Or send me an
email
to see if we might want to walk along together for a while on this road of life.
---